We believe that good investments and good companies are not exclusive of one another. How do we cater investments to align with our clients' progressive values? Our portfolios are guided by impact investing, an approach that combines the other ethical investing tactics to ensure your dollars are working towards real change in the world. 
Socially Responsible Investing 
Investopedia defines SRI, or Socially Responsible Investing, as investments that are considered socially responsible due to the nature of the business the company conducts. In other words, SRI ensures you're not investing in companies that harm our planet and our society.
SRI began in the 1960s to promote women's rights, civil rights, and anti-war movements. With the expansion of communication and corporate transparency, socially responsible investing has grown significantly in the last 60 years. 
Usually, SRI portfolios are centered around a theme. At Invested Interests, we have three portfolios that are customizable to your financial goals. They are the environment, peace, and human rights + diversity. 
ESG Investing 
ESG stands for environmental, social, and governance. In terms of investing, ESG means making financial decisions that promote environmental, social, and governance issues. 
Environment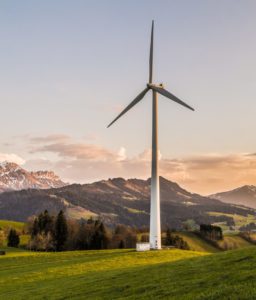 Environmental factors for investing include promoting sustainability and divesting from environmental harm. This could look like supporting alternative and renewable energy, like solar and wind. It also means avoiding oil and fossil fuel companies as well as companies destroying natural resources. 
The funds in our portfolios invest in companies promoting sustainability and don't sacrifice returns. Electric cars are cheaper to own than gas-powered vehicles. Wind and solar energy are already cheaper than fossil fuels. By investing in companies promoting sustainability and green solutions, you're not just doing the right thing – you're doing the smart thing.
Social
Social factors for investing are those that promote the wellbeing of humanity. When choosing a company to invest in, we look for those that have a strong socially responsible outlook. They may contribute back to organizations and causes either locally, nationally, or globally that help combat hunger, stop the spread of disease or other worthwhile causes that make a difference on our planet.
In our portfolios, we use funds promoting conflict resolution or international relief efforts. Additionally, these funds also avoid companies with human rights violations and war profiteering, such as weapons dealers and manufacturers.
Governance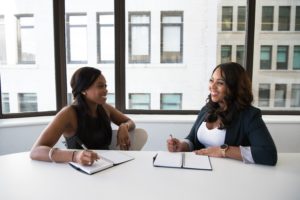 Governance factors illustrate whether a company operates with accountability, integrity, and equality in all of its practices. To determine a company's focus on progressive governance, an independent source can review their commitment to inclusion by looking at the diversity of their leadership, assess their work standards and code of conduct, and 
explore their transparency.  
At Invested Interests, the funds in our portfolios include companies with high internal standards. This can include looking at the company's candidate backing, commitment to giving back to the community, and more. 
Impact Investing
Impact Investing solves global challenges by investing in companies developing solutions to those challenges. Using SRI investing to filter companies and ESG investing to find the best in each sector, Invested Interests uses Impact Investing to make our ethical portfolios. 
Two more key components of impact investing are intentionality and accountability. As impact investors, the intention behind our investments is to have a positive social or environmental impact on our world. Impact Investing is based on accountability. Ethical Investors choose to hold both themselves and the companies they invest in accountable for their actions. 
Getting Started
If you're ready to start investing, you might be asking yourself "why should I invest with Invested Interests?" Here are some of the many reasons we think we're the best!
Only Ethical Investing Options
We spend 100% of our time focusing on socially responsible investing. While many investment firms have some ethical investing options, few can say that's all they do! Our team has been dedicated to impact investing since we started.
Investing with Invested Interests means that real people are managing your investments and answering your questions. With Invested Interests, there's no fear of Robo Advisors or automated messages. Everything is managed by real people who know you and your unique financial goals!
We think that ethical investing should be an option for any investor. That's why we have no minimum investment, get started with us no matter what you're ready to invest. 
Still not sure if we're the right fit? Reach out and get to know us today! 
Happy Investing!